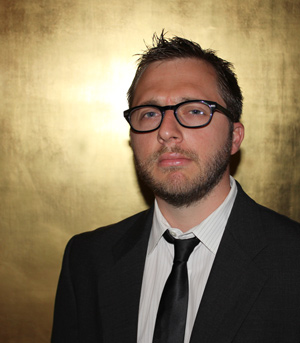 Born and raised in the heart of Illinois, Josh Miller came to the Lehigh Valley to attend Lehigh University, from which he graduated with a Master's Degree in Computer Science. While a student at Lehigh, he studied programming, industrial design, and graphic design while writing software for Caterpillar, Inc., on a part-time basis. The focus of his graduate research was 3D virtual environments and user interaction techniques. While still studying at Lehigh, Josh began teaching 3D modeling and animation classes at the Katherine Gibbs School in Philadelphia, as the first step in his pursuit of a teaching career.
Following graduation, Josh taught animation, web/graphic design, video game design, and programming courses at a variety of schools including: Lehigh University, Northampton Community College, Drexel University, Lafayette College, Montgomery County Community College, and Lehigh Valley College. Josh is currently a tenured Associate Professor at Kutztown University, where he teaches web design, graphic design, and interactivity. Josh's true interests lie in the intersection between design and programming, specifically with the creation of digital interactive artwork.
Throughout his teaching assignments, Josh has had the pleasure of teaching many talented students who have gone on to work for animation companies, prominent advertising firms, and created their own businesses. He has been influential in curriculum development, created and implemented a variety of courses, built articulation agreements between colleges, created a new Web Development major, and taught thousands of students to think with both sides of their brains.