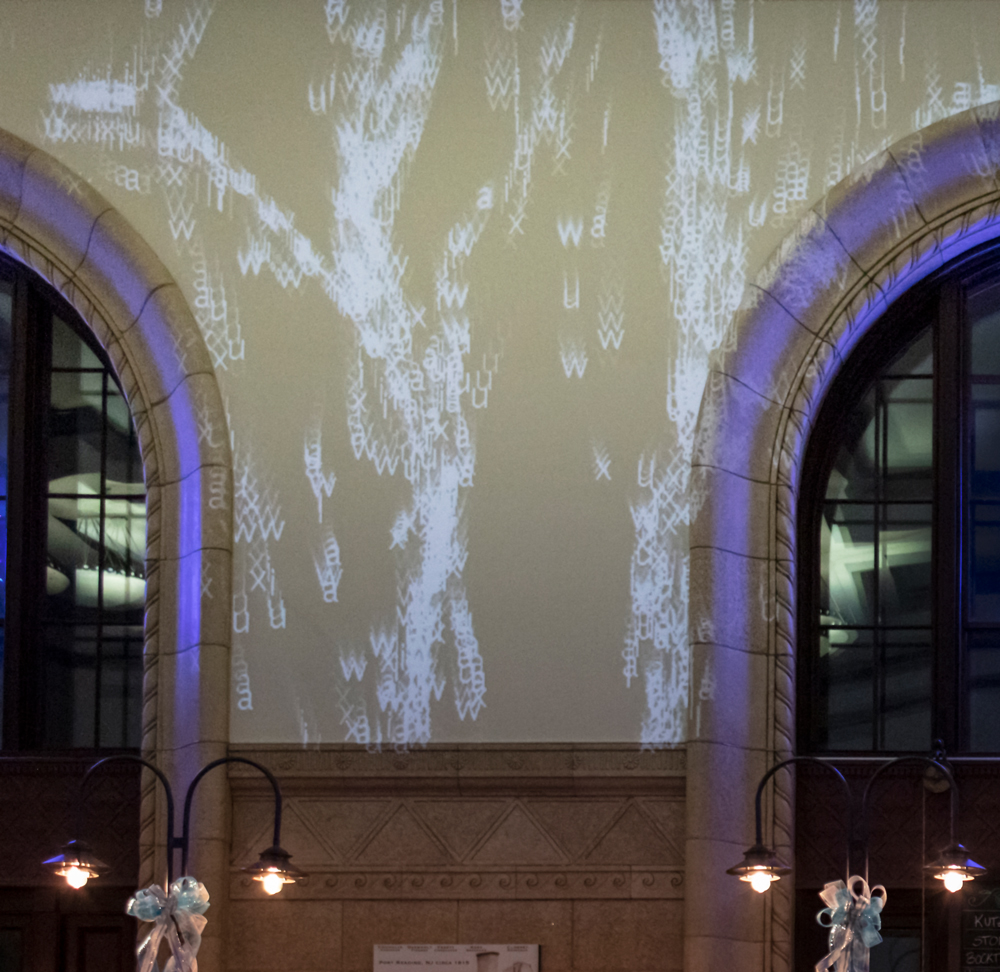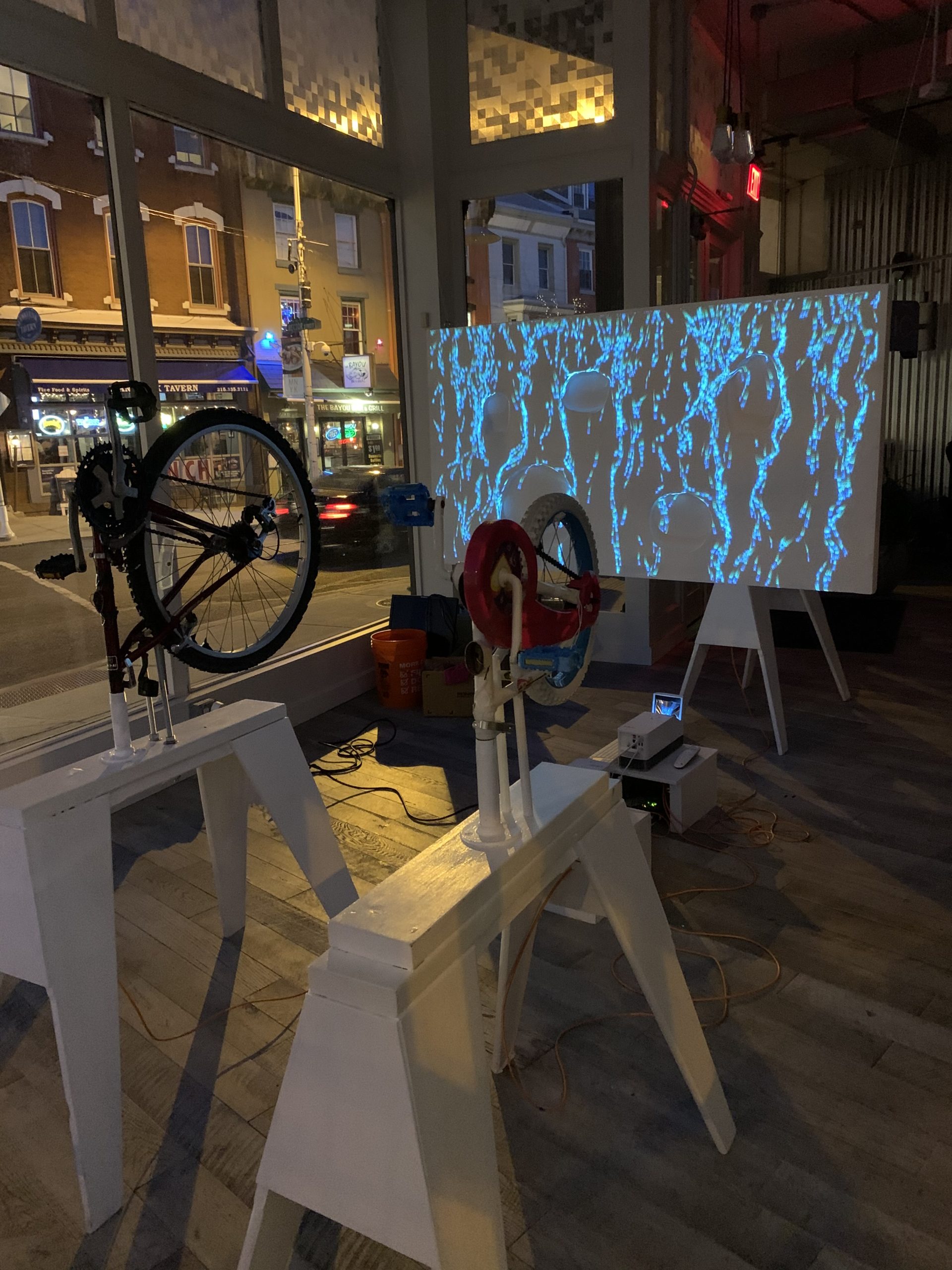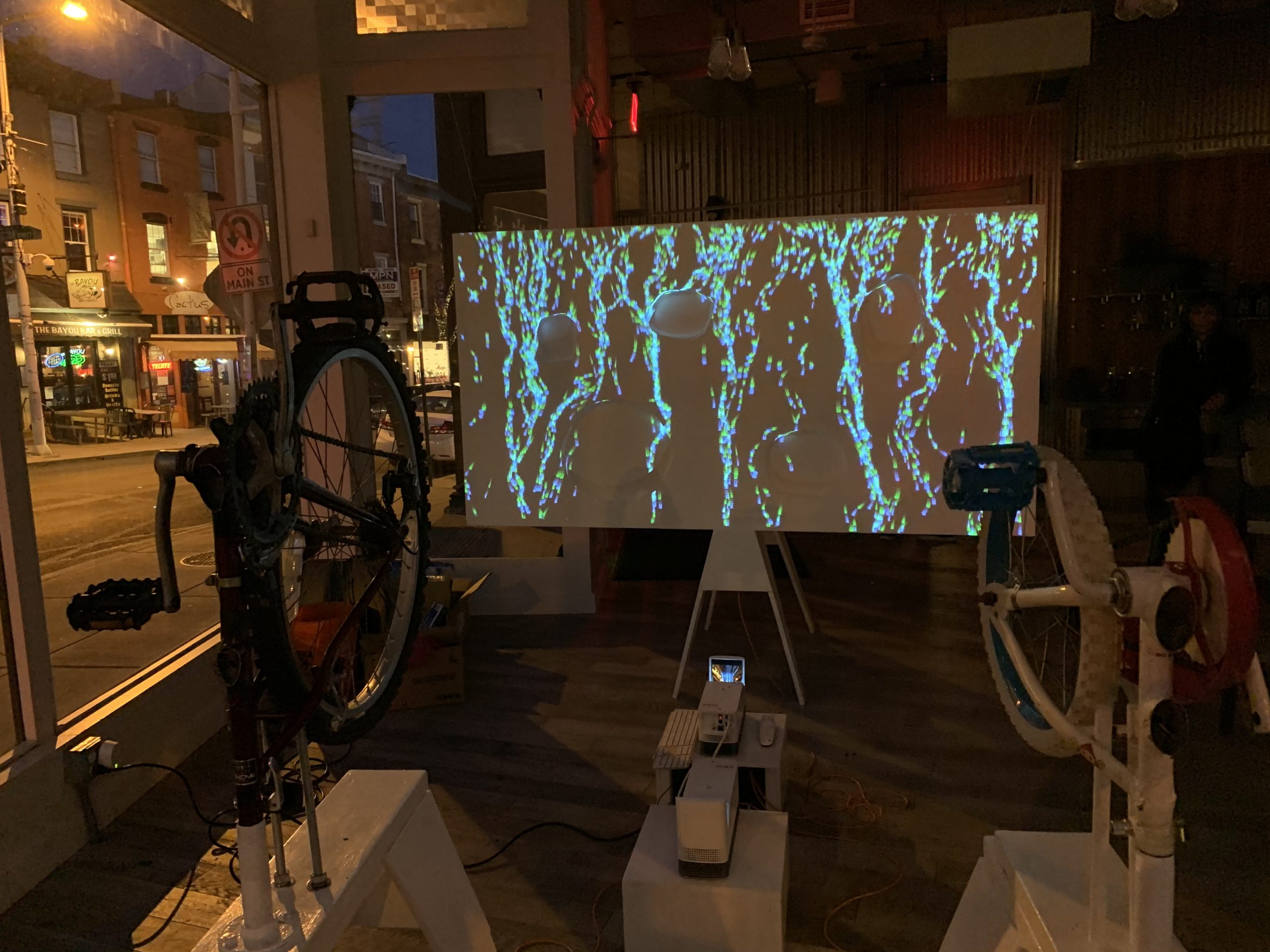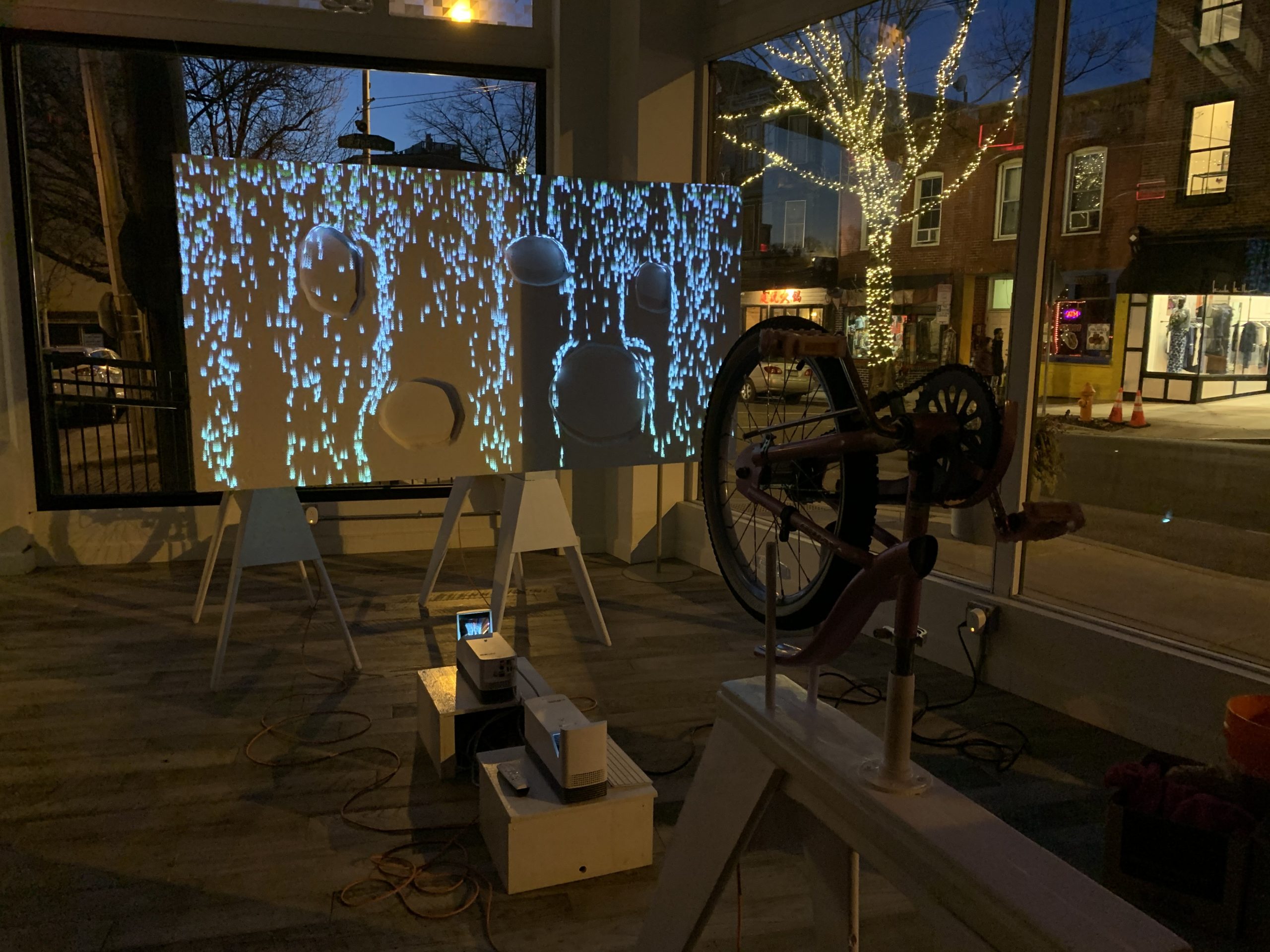 Indicia - Franklin Station
Indicia is a site-specific installation that merges digital and physical space in a participatory exhibit. The piece generates textual patterns in real-time with properties that can be controlled by the participants in the exhibition space. Users pedal hand-cranked bicycle parts that physically manipulate the variables controlling the properties of the flow fields that generate the visuals for the display. Multiple people can interact with each other to generate unique combinations of figures, colors, and repetitions with the goal of creating a distinctly participatory experience.
Indicia is site-specific, as you'll see in images to the left, the piece was installed at the Franklin Station in Reading, PA as a projection large-scale projection mapping installation.